Perfect Solution for all your Wash and Fold needs
We offer reliable wash and fold services in Peterborough, Belleville, Kingston, and the surrounding areas. To ensure the best quality experience we employ a detail-oriented approach like segregating white and colored clothes and thoroughly cleaning them with mild detergents that are safe for your health and environment. Hang dry options are also available for the items that require air drying post washing session.
what we do
Your time is too valuable to be washed away doing dirty laundry chores
Among your routine household jobs, the least preferred tasks include the ones that involve rigorous and repetitive cleaning like doing your dirty laundry. The irony, however, is that keeping or wearing that same laundry is outright dreadful. Don't worry; we are here to save you from these catch twenty-two situations.
We take full responsibility for all your shirt laundry needs
We venture to undertake the responsibility of cleaning your dirty laundry including garments, specialty wear, home furnishings, and more. In short, we can clean almost anything that comes under the category of daily laundry items.
By professionally cleaning and washing your dirty laundry we save your valuable time that you can spend on better things- learning new skills, enjoying your hobbies, spending with your family, or achieving your goals.
But we do more than just helping you get rid of dirty laundry jobs. We employ advanced cleaning methods to offer your laundry a renewed look from the outside and a fresh feeling from the inside. We carefully remove the lint, clean dirty stains from collars, and make your clothes shine again. To further reinforce the fresh feeling we offer special wash treatment to remove the deep-seated foul smell from areas like underarms.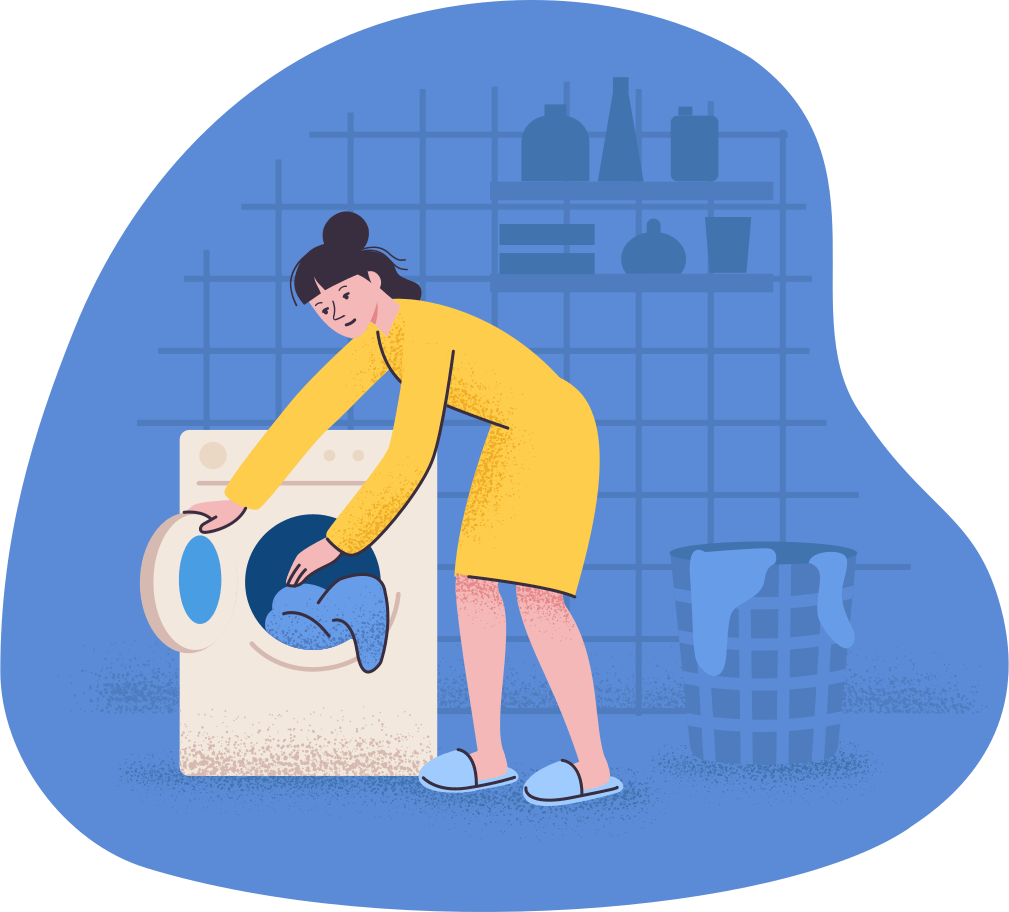 We offer quick and easy services to match your convenience:
Just visit our site and choose the pickup time that best aligns with your schedule and availability. As one of the leading wash and fold services in Peterborough, Belleville, and Kingston we offer quick pickup and drop services in these areas.
Next, make a bag of laundry items that need to be cleaned and washed like socks, pants, sheets, gym shorts, T-shirts, etc.
We will appear at your door at the scheduled time and collect the laundry bag.
After a thorough cleaning procedure, we will make your dirty laundry fresh and clean again and deliver it to your doorstep.
We are fully committed to safety and provide complete zero-contact pick-up and delivery services. Our mask-wearing pickup staff will wait outside until you bring your laundry bag. They have been fully trained and instructed to follow all the safety guidelines as per health organizations.
Alternatively, you may also bring your laundry to our location and then come to collect it on the scheduled day. Our agile, automated, and streamlined processes ensure that you won't have to wait in a queue or struggle with processes. Enjoy the truly express service at our facilities.
We neatly organize and separate your garments. There is a separate washing cycle for each customer's order to ensure best hygiene practices and offer personalized care to each order. Right from sorting to washing and drying, your clothes will get a separate treatment through each process.
Get the personalized experience
We strive to provide you the exclusive wash and fold services in Peterborough, Belleville, and Kingston that are perfectly tailored to suit your specific needs. We cater to your specific needs.
Post washing and drying the clothes are properly organized neatly folded and properly packaged for delivery. We strive to cater to your specific needs. Feel free to inform us about your special preference like using non-allergenic soap, following specific washing instructions, etc.

You can also provide us any specific cleaning material for washing your clothes.

We provide personalized care, convenience, and high-quality performance to ensure the best laundry services for your clothes and home furnishings.