Our Stroy
25
years of delivering outstanding dry cleaning and restoration services
We take pride in paying keen attention to quality, efficiency, and performance.
Right from our humble beginnings to this date, one thing that matters most to us is Customer Satisfaction. You can call it our single motto, the very central focus of our business ideology.
When we started our journey in the cleaning industry, we knew very well that it is a service-based industry. The only way to survive, succeed, and sustain our market position is the quality of customer service we can provide. So, we started with a well-defined culture where "Care" played a major role.
We started our journey as a dry cleaning service provider and over the years the range of our services extended to include- along dry cleaning, tailoring and alteration, area rug and carpet cleaning, and wedding gown cleaning/preservation among other cleaning services for households fabric and furnishing items. We also provide complete content restoration services for damages by fire, water, mold, and other natural/human factors. However, our core value of "Respect and Care for everyone" remained the same and strengthened with time.
We genuinely care for our worker family and living up to our trust they genuinely care for our esteemed customers. It has allowed us to continue providing avant-garde customer services that have won us a large number of individual and institutional clients over the years. We don't call it "client acquisition" but "extending the family of our partners in success".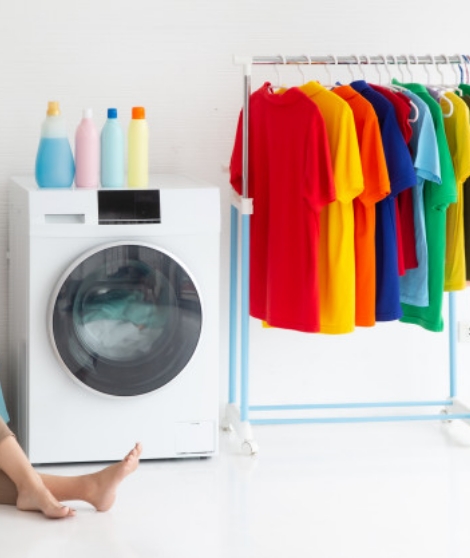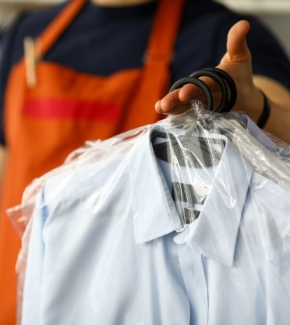 Our Standardized Workflow
As a responsible company, we are fully committed to providing the finest restoration services to our clients. So, we have developed a detailed workflow chart with a specific focus on each individual step of the restoration process:
Step 1: We visit your property to thoroughly inspect the scope of the damage, determine the insurance claim process and sort the restorable items.
Step 2: Remove the stuff from the house after approval of the insured or insurer.
Step 3: Finish inventory with each piece of cloth and other item removed from the house.
Step 4: Send the estimate to an insurance company to get approval for work.
Step 5: Using the latest fire restoration technologies, our restoration panel works on the damaged items to remove soot, smoke, and other residues.
Step 6: We carefully examine the items for looks, functionality, and any present or potential hazard before returning them to our clients.
We take delight in providing personal care to the laundry items of our customers. Employing the perfect blend of technology and strict professional parameters we deliver a comprehensive suite of the best dry cleaning and restoration services in Toronto.
An ever-growing portfolio of renowned business partners
Premium Dry Cleaners is a proud partner of CRDN, an international network of textile restoration experts with over 150 locations. CRDN helps homeowners restore their textiles that have been affected by an insurance loss, typically a fire or flood. In 2016 CRDN combined our industry knowledge with extensive training to offer the same level of expertise for restoring electronic items affected by power surges, water, smoke, or debris.
We give you both clothing care and restoration services
We have built a large and every extending family of happy customers who love our services.
our reviews
We have much good feedback from our worldwide clients
Best Laundry and Dry Cleaning Services
I've used many dry cleaning services, these guys are really one of the best. I have been using them every 2 weeks or so for more than 6 months for personal use. They pick up and deliver within days and if I ask, they will always deliver early. Rhupender is a superstar!!! I've never had any issues, everything is always spot on and on time. And reasonably priced. I highly highly recommend using them. You won't be sorry.
Advanced equipment and technology to clean garments
I recently dry cleaned my winter down jacket and I was extremely happy with the service I got from North York's Premium Dry Cleaners. it was reasonably priced (40$ for long winter jacket) and was done in 3 days. The staff were friendly and so organized.
I would use their service in future for sure and highly recommend it.
Eco-Friendly Dry Cleaning
Have been using North York's Premium Dry Cleaners for more than a year for very fine fabrics and they are absolutely amazing to work with from every aspect!
They are reliable, super friendly, responsive and treat the clothes with great care. Highly recommended!
The team at North York Premium Dry Cleaners is a pleasure to deal with. The service is excellent and they are incredibly responsive.
North york's premium dry cleaners Never late for the pick up and delievery.
They are expanding other locations too. They have one location in Brampton and opening others in Toronto. Excellent services and friendly staff.